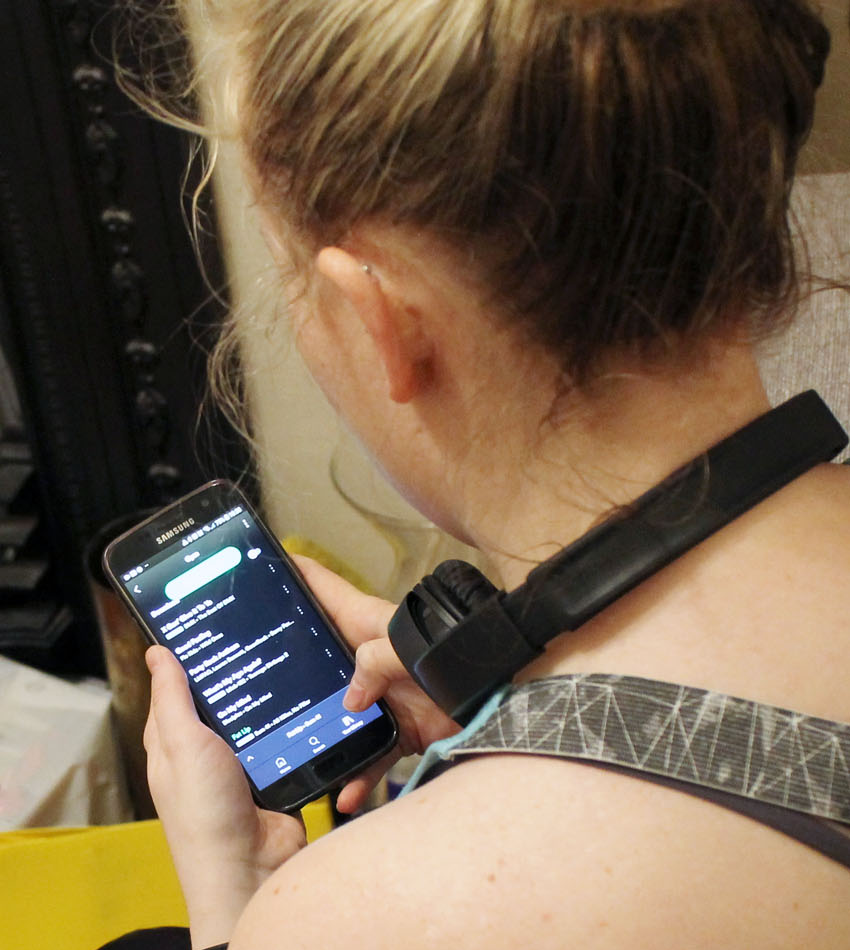 * This is a paid for advertorial*
After taking a large portion of last year off due to injury and home renovations I've recently got back into the gym, working out several times a week – both with my trainer – and solo and I'm feeling so much better for it.
There are a few bits of essential kit I always bring with me for a workout such as a water bottle to keep hydrated, my barbell pad for glute bridges and – for solo workouts – headphones, like these Panasonic Bluetooth Headphones which you can sync with your phone and no need to worry about any wires swinging about as you smash out that workout.
I find that when I'm working out a good playlist definitely helps me keep motivated and even push myself that little bit harder. I don't tend to have a particular genre of music I listen to when it comes to working out, I've got some classic dance tracks and quite a lot are songs I'm currently enjoying, so if your new years resolution is to spend some more time in the gym then here's a few songs from my playlist that you need to help you keep motivated during your next workout.
Voodoo People (Pendulum mix) – The Prodigy
This is a remix of the original which I always find is a great one for when I'm running and I need to push myself to that next kilometre.
X Gon' Give It To Ya – DMX
You might have heard this on the KFC advert or Deadpool but this is such a great track and always makes me feel really strong, tough and capable of anything.
Party Rock Anthem – LMFAO
I love this song and it always reminds me of my uni days and good times which brings my mood up – 'everyday I'm shufflin' makes me almost want to dance on the treadmill.
Levels – Avicii
Avicii is another artist I have a lot of on my gym playlist, I don't think there's any of his songs I dislike but this one is probably one of my favourites, so catchy and fast paced – perfect for working up a sweat.
Bangarang – Skrillex
There's nothing quite like a bit of dubstep to get you pumped up in a workout in my opinion and this song definitely does that.
And here's the best of the rest:
Sandstorm – Darude
Call on Me – Eric Prydz
Lose Yourself – Eminem
Heartbeat – Chase & Status
Thunder – Imagine Dragons.
So if you're looking to change up your tunes for your next workout or need some inspiration for your own playlist, add a couple of those and smash your next workout!
In collaboration with Panasonic