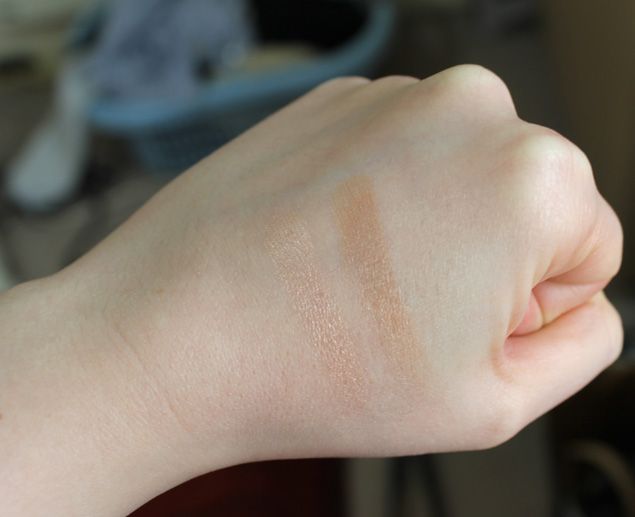 This year I've ventured into eyeshadows from Mac, building up my own palette. My first one was Satin Taupe, which I reviewed earlier in the year here, but a couple of months ago I decided to add a couple of new shades to my collection: Naked Lunch and Era
Naked Lunch is a shimmery pink shadow. It's not glittery and it's not the most pigmented of all the shadows Mac does but I love it. Rose neutrals are some of my favourites and really suit me so Naked lunch was right up my street.
Era is a soft golden beige with shimmer. It's on the warmer side so I don't wear it as often as Naked lunch but both shadows go really well with my Satin Taupe for a nice daytime neutral smokey eyeshadow.
This palette is definitely one I reach for on a regular basis and I'm debating now which shade to add to my palette to complete it, I'm currently torn between Wedge and Omega.
Have you tried any Mac eyeshadows? What are your favourites?