Damsons in season definitely signals to me that Summer is transitioning into Autumn. They have such a short season so I always like getting my hands on as many as possible. Whilst it's unpleasant to eat them straight from the tree as they are very tart, once cooked they have a delicious sourness combined with a sweet perfume – rather like a blueberry.
I tend to make a crumble with damsons but I decided to branch out this year and try my hand at a kind of pudding. It didn't go exactly as I'd originally planned, but I found that I liked the outcome so much anyway that it didn't matter.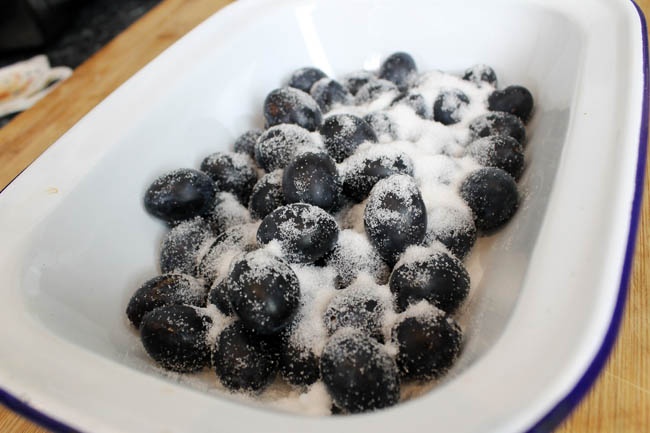 In this recipe I don't stone the damsons, it's too much of a faff. You can do if you wish but if you leave them whole be careful you don't crack your teeth on the stones when biting into it.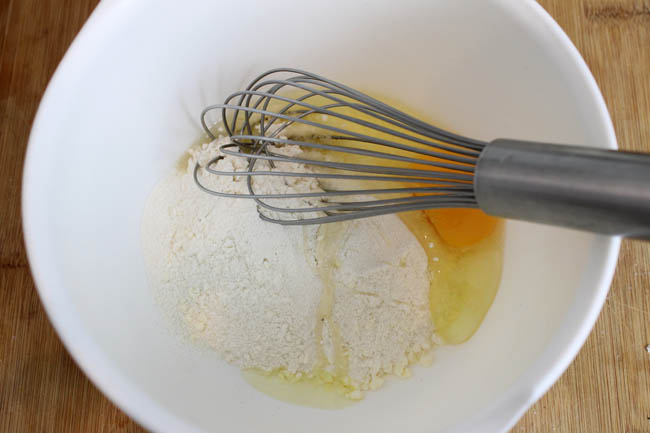 The combination of the tartness of the damsons and the sweet cakiness of the topping makes this a deliciously moreish pudding, perfect for the dark evenings now drawing in. Serve warm with some cream or ice cream.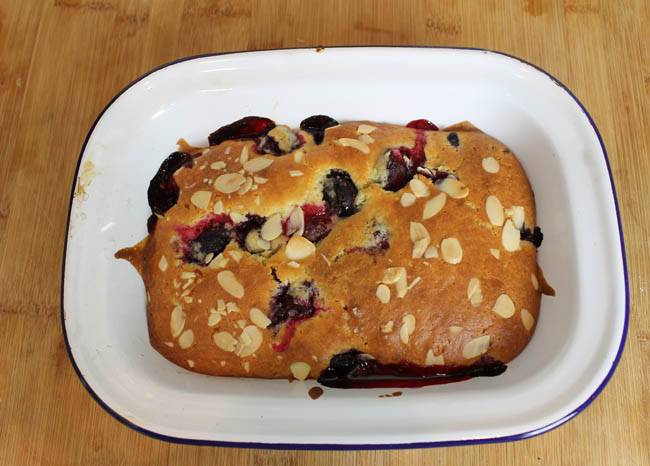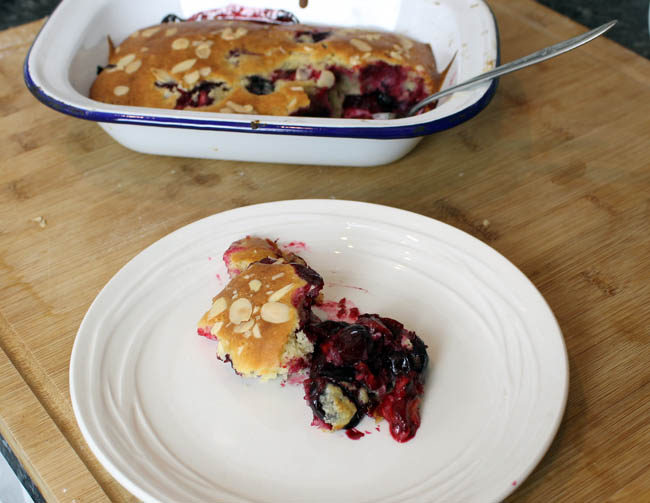 Damson Pudding
Ingredients
Damsons
300g damsons
25g caster sugar
Pudding
75g self-raising flour
¾ tsp baking powder
25g chilled butter, diced
30g caster sugar
a pinch of salt
1 medium egg
20ml milk
handful flaked almonds
Instructions
Preheat the oven to Gas Mark 5 /190C.
Wash the damsons and put in a shallow ovenproof dish. Sprinkle with 25g caster sugar.
Blitz the flour butter and sugar in a food processor until they resemble breadcrumbs
Tip into a bowl and add the egg and milk and mix lightly.
Drop spoonfuls of the mixture randomly over the damsons.
Sprinkle with a handful of flaked almonds.
Bake for 30 - 35 minutes