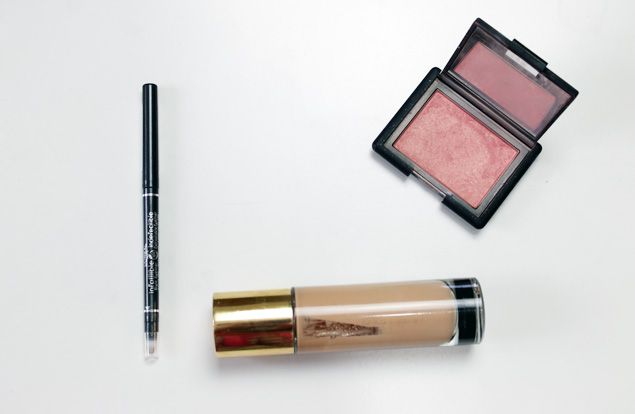 This month's forever repurchased is focusing on those makeup staples that I absolutely cannot live without.
First up is L'Oreal Infallible Waterproof Eyeliner. Day to day I don't tend to wear eyeliner, nevermind waterproof eyeliner, but for occasions when I do, I like to ensure my eyeliner won't budge and this is where this comes in handy. I have found in the past that waterproof eyeliners can be scratchy and drag, but not this one, it's so soft and goes on super easily. It has a twist up nib so you can control how much comes out and it does have a smudger which is a bit naff but all things aside, a really good eyeliner.
YSL Le Teint Touche Eclat Foundation remains one of my absolute favourite foundations. I'm on my third bottle now which is a testament to how good it is. It has its flaws sure, it's definitely a good skin day foundation and it is very dewy so if you're on the oilier side you do have to use a powder to stop your face being on your chin by lunchtime but it remains one of my favourite in spite of these things.
The colour is really on point. I haven't got a foundation that closely matches me as well as YSL, so I can slap it on and not fear tide marks. Secondly it's so smooth and sheer that it's not only good for good skin days, but for when you don't want to wear anything too heavy- a bit like a tinted moisturiser. I like to apply it with my fingers and wear it on days when I'm only popping to the shops or I don't fancy wearing much or need longevity.
Nars Deep Throat Blush is perhaps one of my favourite blushes. I did use Nars Orgasm for a long time until I hit pan and whilst I still love that dearly, Deep throat is my day to day blush of choice. It's a subtle pink colour that adds a nice hint to the cheeks without looking too overdone, and it's super pigmented so you don't need a lot. I've been using this almost daily for well over a year and I've not hit pan yet so it's definitely worth the money paid