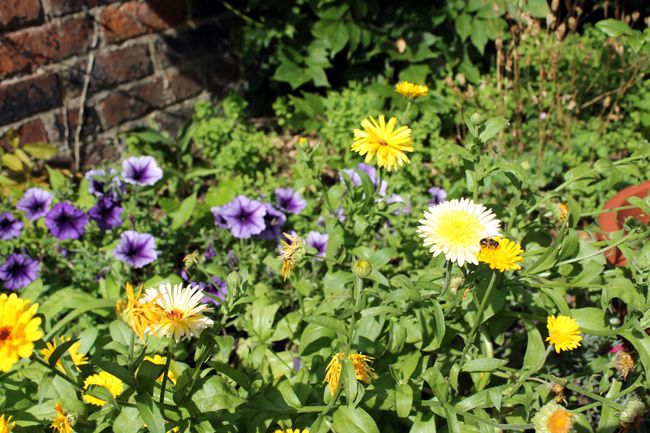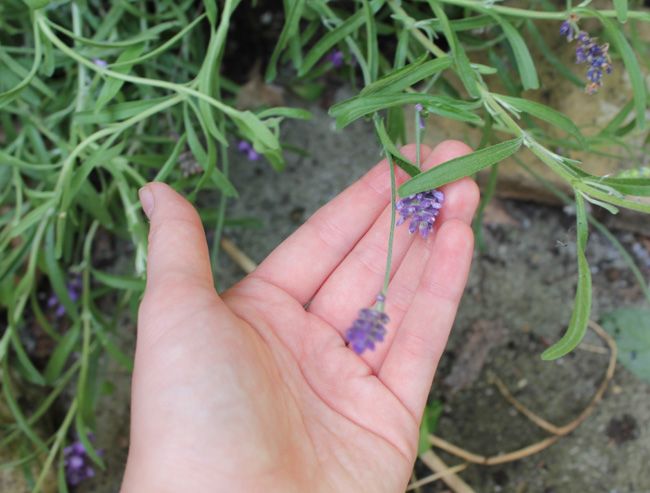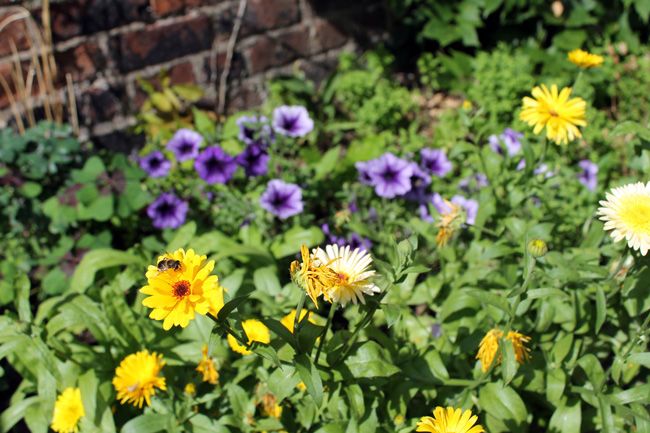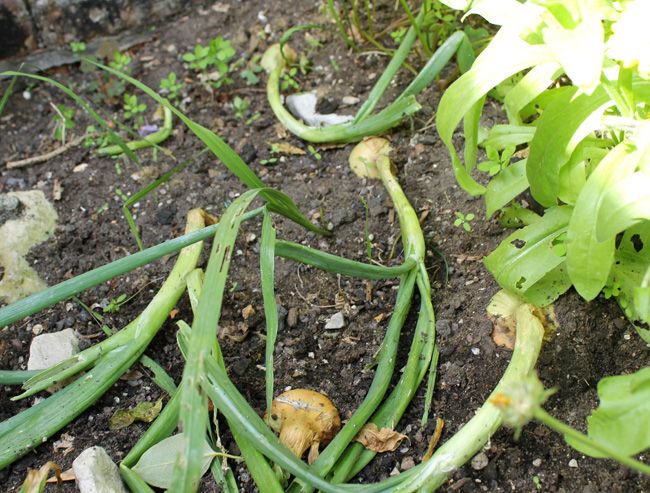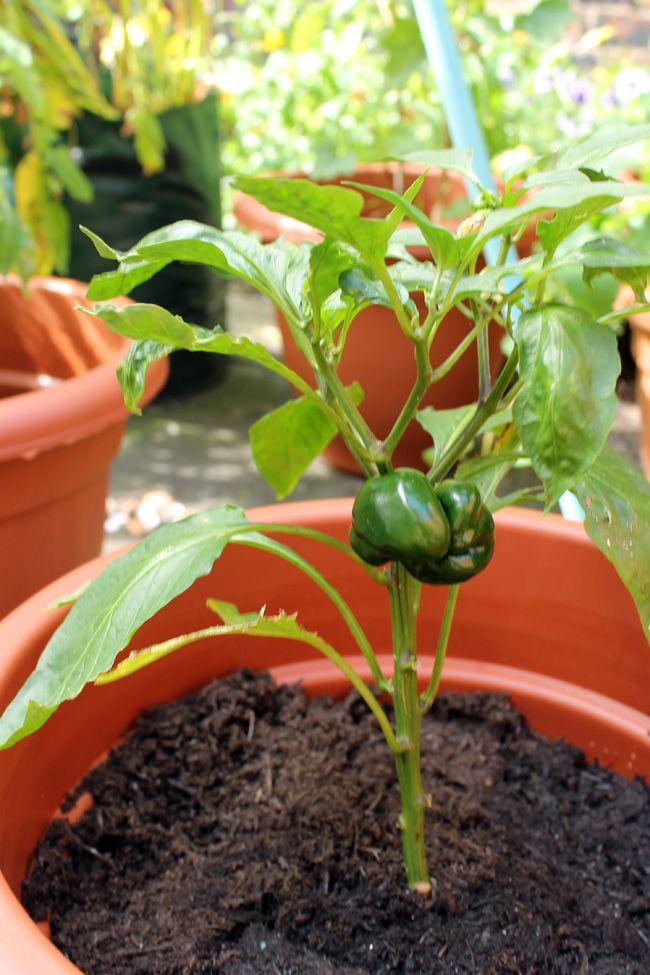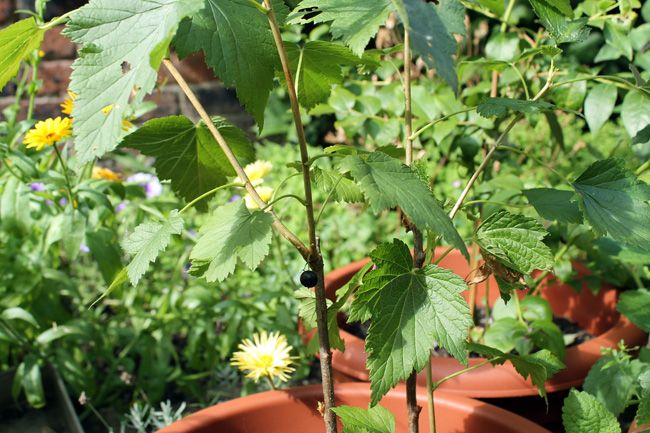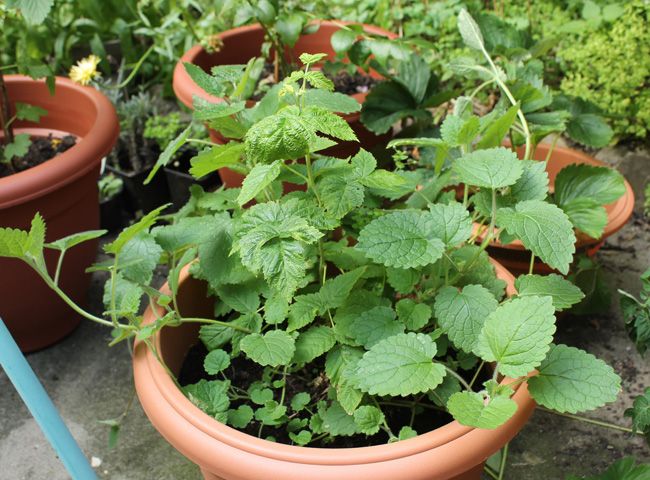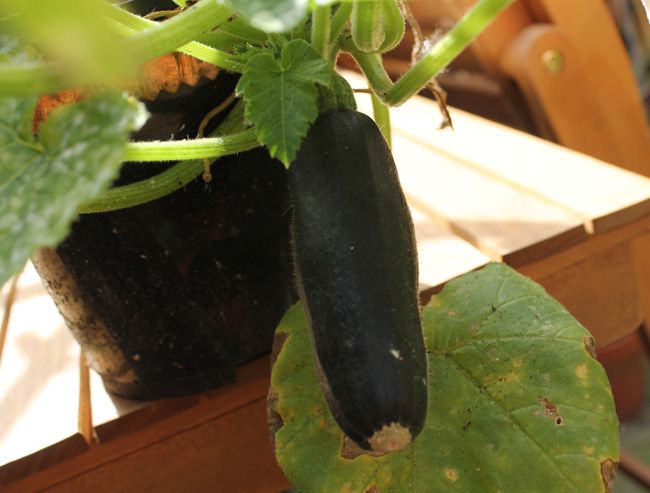 Happy September! It seems only five minutes that I did a post a few months back about my garden and dipping my toe into the veg growing waters and well, since then it's certainly flourished. The tiny seedlings I planted earlier in the the year are now giant plants, flowering and almost ready to bear fruit. It's the first year I've grown a substantial amount of fruit and veg and I've learnt a few things along the way.
I've had some successes:
Tomatoes
I've currently got three tomato plants – two cherry and one normal. They've started to get little tomatoes on but none have ripened yet. Hopefully they will this month or I'll be making green tomato chutney!
Potatoes
I've never grown potatoes before so I was a bit unsure about when to harvest as too soon would mean lots of little potatoes and too late meant risk of diseases and slug damage. About three weeks ago I saw the leaves starting to yellow so I decided then to start the harvest. I got a yield of just over 2kg! which I'm so pleased with and I've tried a few and they are so delicious – definitely much better than shop bought!
Onions
I've had some onions from my sets I planted. They're not as big as I hoped but I'm planning on planting more in the autumn.
and some not so successful crops…
Garlic
My garlic unfortunately hasn't come up at all this year. To be honest I think I planted it at the wrong time and also I put in the whole bulb which is what the packet said to do but I think you're only meant to put in individual cloves.
Fruit bushes
I've got five fruit bushes – blueberry, blackberry, raspberry, strawberry and blackcurrant (I love fruit) but I've not had much fruit from my bushes this year, but considering they were two twigs when I bought them in May I'm pleased with how much they've come on. I'll definitely be investing some time in them next year though to increase my yield.
Courgettes
I was doing so well with these, until my parents knocked off one of my seedlings when I was away on holiday and it never recovered so I was down to one plant and unfortunately due to the damp weather this year it got powdery mildew, so it didn't thrive as it should.
I've also grown peas this year, and learnt I need to be much more vigilant with pest control. I managed to save a few but they were mostly decimated by slugs! My sweet pepper has one little fruit on and my chillies have flowers on but no fruit yet, I'm hoping they'll flourish this month.
So now we're entering Autumn, there's a few jobs to be cracking on with:
plant spring flowering bulbs
keep harvesting crops
pinch out tomato plants
plant garlic bulbs at the end of the month
plant autumn onion sets
have a general tidy up, empty pots, clear weeds and old crops
make a plan for next year

Have you grown anything this year or would you like to?