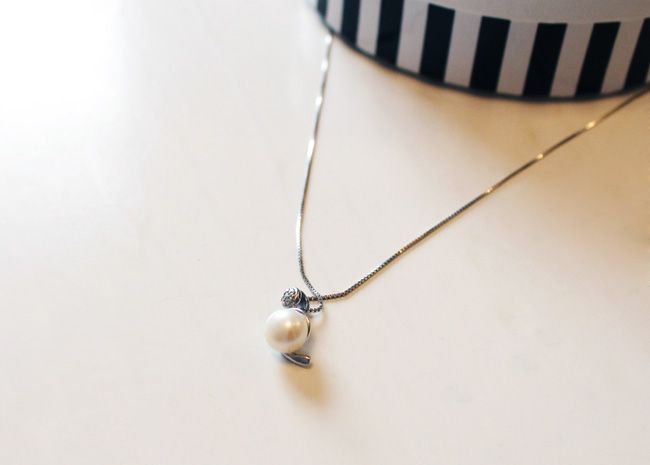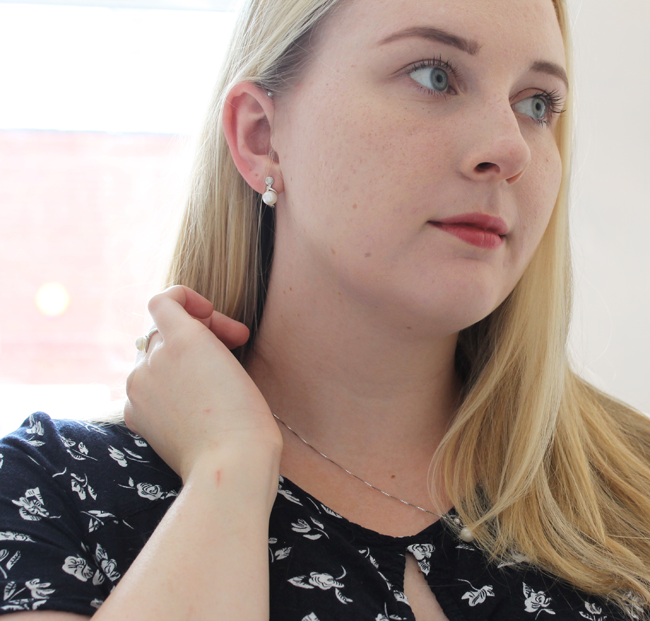 Cooperative Daisy Sara Dress – Urban Outfitters
Kaori Cultured Pearl Set – Gemporia
A couple of weeks ago, I was introduced to Gemporia, a website offering stylish, ethical and affordable gemstone jewellery. I'd never heard of Gemporia prior to them getting in contact, but once I went on their website, I was pleasantly surprised to see lots of gorgeous items at really reasonable prices. After perusing their website at length (I really couldn't choose), I finally opted for the Kaori Cultured Pearl Sterling Silver Set Of Ring, Earrings & Necklace *. I generally go for silver jewellery as I think it suits me better, and I really liked the simplistic delicate style of the set as I'm not one for showy chunky jewellery, so I knew it would be perfect for any occasion.
I think my favourite piece of the set is the necklace. In fact since I got it I haven't taken it off. It's so dainty that it goes with everything I wear.
The ring is also very simple and elegant. I'm really aware of not wearing anything too big on my hands as I have quite small fingers.
I found wearing earrings looking at myself with earrings really odd, but that's not to do with the earrings themselves but probably because I don't actually wear earrings on a regular basis, as you may notice on this blog.
I'd definitely recommend checking out their website, I was really spoilt for choice so I'll be taking another visit to their website to pick up some other pieces.
Let me know what your favourite type of jewellery is below!
*PR sample