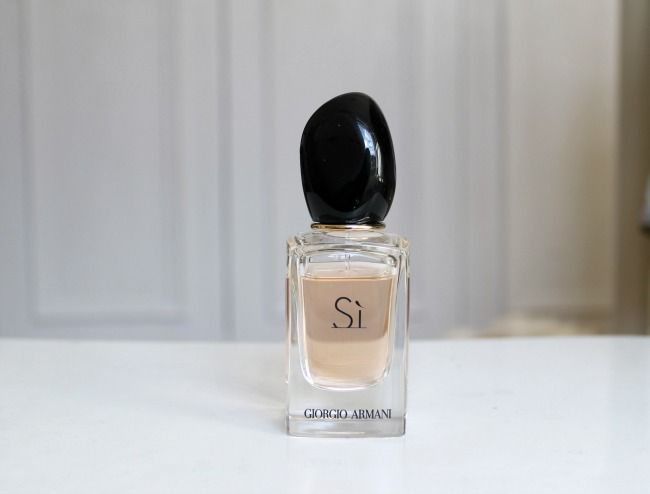 Giorgio Armani Si Perfume – £47 for 30ml
Anyone who has read my past reviews of perfumes will know that I tend to favour fresh scents and I hate sweet sickly cloying smells. This is the latter, but why is it the exception to the rule?
Giorgio Armani Si is a dominating, long lasting perfume. I find it almost overpowering when I first spritz it on but when it dries down it's subtle enough not to kill your nostrils but a gentle brush of your wrist reminds you it's still very much there.
As I said earlier it's quite a sweet perfume thanks to it's Sicilian Bergamot, Mandarin oil and Cassis. It also contains heart notes of Rose de Mai, Neroli and Egyptian Jasmine. It is however the chypre base notes of Patchouli oil Amber and Vanilla that come through, reining in the sweetness and turns it from a perfume I'd shun to something I've come to love.
The blend of ingredients and the longevity makes this more ideal as an evening perfume or for special occasions, although I can't resist wearing it in the day and whenever I wear this perfume I always get complimented on it.
Giorgio Armani Si is definitely a very unique perfume and definitely worth a spritz next time you go past a perfume counter despite it's fairly hefty price tag. Just say Si!