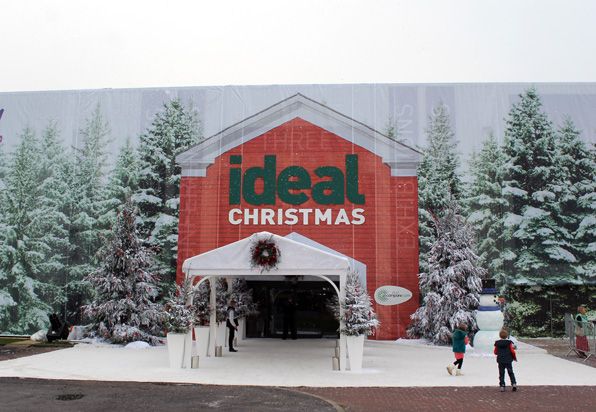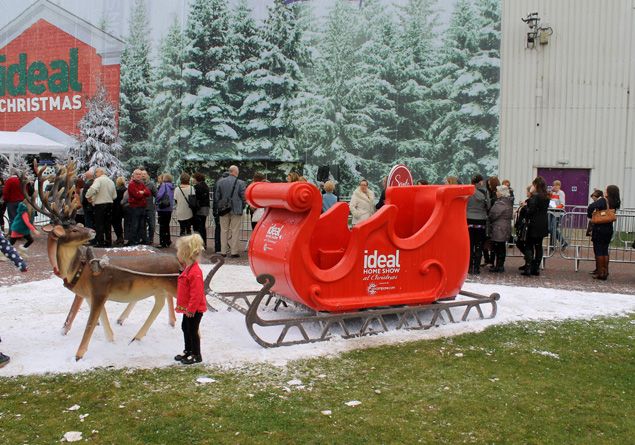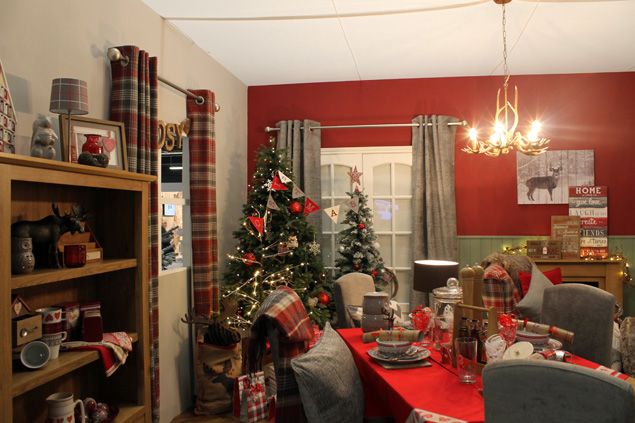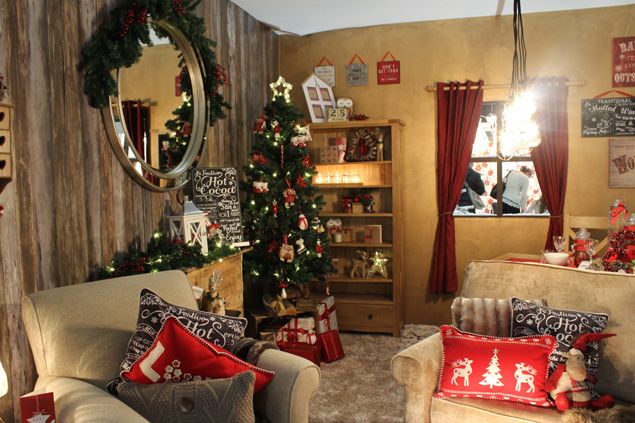 A couple of weeks ago I went to the Ideal Home Show Christmas at Event City in Manchester. This year was the first time it came to Manchester with the first show in June, and having enjoyed it I definitely was up for going to the Christmas show.
Having learnt from our previous experience of being stuck in the Trafford Centre car park for the best part of an hour, we set off early in order to get a parking spot at Event City itself and eagerly queued up. It was quite a brisk November day but the cold was bearable as they played Christmas songs and had fake snow tumbling down as we waited to go in. As it got closer to 10am they let us in to watch a choir sing a few songs whilst admiring all the beautiful Christmas decorations. It looked truly magical and felt very Christmassy.
Whilst we were there we did buy a few things, one of the first items I got was a magical speed peeler thing. We were watching a demonstration and it looked really good, and as I have a really crappy speed peeler I decided I wanted one. It came with a julienne peeler and a mandolin as well so I've definitely got the tools I need now. I've even used it on pumpkin since I bought it and I can peel pumpkin with ease now! Life changer!
I also bought some candles from Root candles. I'd never heard of them before but the candles were half price and I found some gorgeous votives called Hosta.
My mum decided she would finally indulge and splash out on a Vitamix. She fell in love with them in June and I already think they're amazing, so I was super happy she got one, and the best bit is she said we could share! She also bought some Christmas presents, including a gorgeous petrol grey cashmere poncho for me (I'm not bothered about knowing what I'm getting for Christmas) but I'm not allowed it before Christmas, boo!
While we were walking around the stalls I fancied a nice hot Christmas drink, but instead of opting for mulled wine, I fancied a mulled cider, which was delicious, even my dad enjoyed it and he's not a big cider fan.
We took our own lunches as it's cheaper and we can choose the healthy option, but they did have a wide variety of food stalls which I could easily have eaten from, particularly the hog roast and the alternative meats one, which was selling venison, ostrich and more.
After lunch I did grab some churros as up until a few years ago I never saw them over here, so whenever I see a stall it's a bit of a novelty. However despite buying a small pot, I couldn't eat very many before I felt sick from the grease, so I passed these on to my parents to finish off.
After 5 hours and numerous kilometres walked we trundled back to the car with bags in hand, tired but happy knowing we'd had a great day out.I definitely recommend going to the Ideal Home Show if you live near Manchester or London, it was very enjoyable and I'll definitely be going again in June.