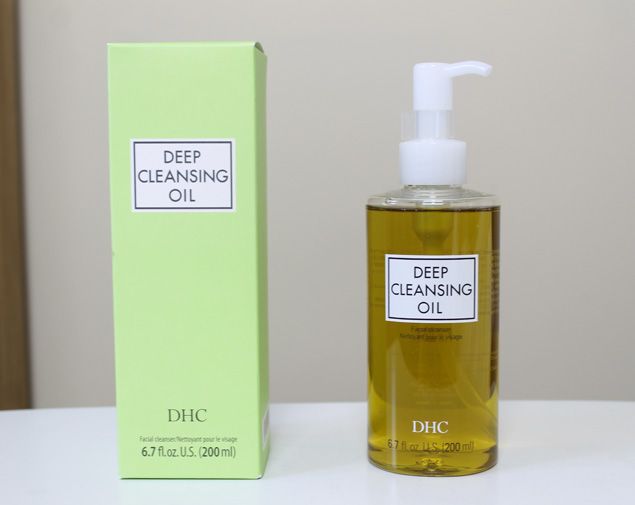 DHC Deep Cleansing Oil – £21.50
I'm of the belief that every girl should have some kind of cleansing oil in their routine. I've spoken about the DHC Deep Cleansing Oil many times before having both reviewed it in this post and also when I waxed lyrical about the benefits of double cleansing and there's a reason- it's bloody good stuff!
Not only is it really good at dissolving makeup before your cleanser, it's also incredibly convenient if you really want to skip over the whole double cleansing thing. If you're feeling particularly lazy/tired and you cannot be bothered fiddling about with muslin cloths or cotton wool pads and micellar water, throw a bit of this on your face, quick massage and rinse and you can hop into bed knowing you've taken your makeup off and it's taken less than 30 seconds!
It doesn't have a particularly strong smell and the ingredients list is pretty short so you're not putting a list of chemicals as long as your arm onto your face. It also comes with a handy pump so there's no waste and makes it really easy to use.
Yes at £21.50 it is a little on the pricey side, but despite using mine a few times a week the bottle lasted me a good ten months. Also it's on sale until the end of the month for £18, so it's the perfect time to stock up! If I can't convince you to part with your cash they also do smaller sizes too. If you're looking for a new cleansing oil to try or you're venturing into the world of cleansing oils for the first time I'd whole heartedly say give this one a go, it's a fantastic product and the free samples they send you with your order and year round with catalogues help too!