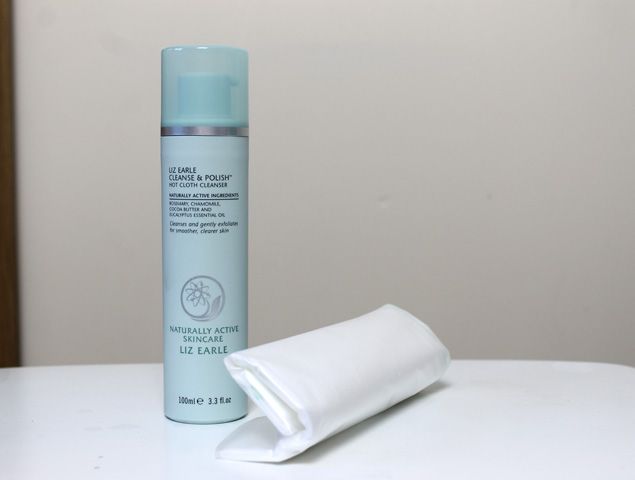 For the first thing I'm recommending you get your hands on in 2015, it's a cult classic Liz Earle Cleanse and Polish Hot Cloth Cleanser (£14.75). I don't use this nearly enough in my day to day routine, but I always enjoy coming back to it and it always has a place on my shelf.
It's a dual purpose product: this thick creamy cleanser gently removes my makeup without drying or irritating the skin, whilst the muslin cloth gently exfoliates to leave my skin radiant.
It's so creamy – so much I said it twice! and I personally think it smells divine with the rosemary and eucalyptus coming through which – although stronger than some other cleansers I've tried – is quite refreshing and definitely one to use in the morning to give you a bit of zing! It's suitable for any skin type whether you have oily, sensitive or dry and it's even delicate enough to remove eye makeup without stinging.
Another benefit of this terrific product is it comes in an array of sizes and with or without the muslin cloth so you can buy a little travel size for when you go away or something larger for everyday. I personally went for the 100ml starter set as you can never have too many muslin cloths.
If you've not tried this wonderful product out I highly recommend you give it a go, it's not an award winning product for no reason.