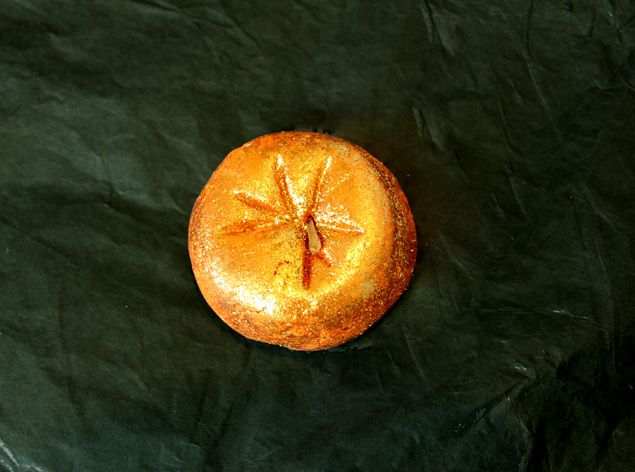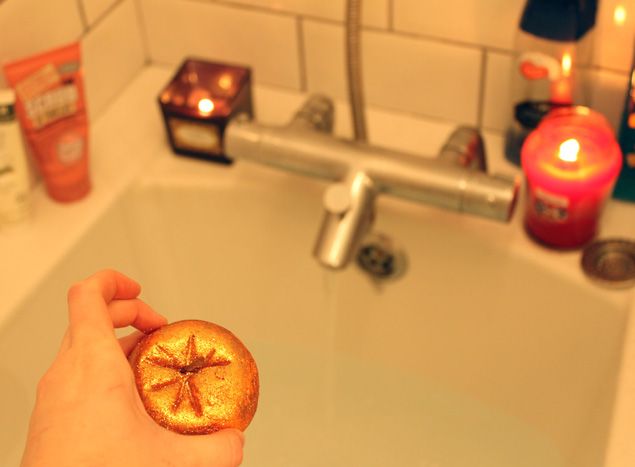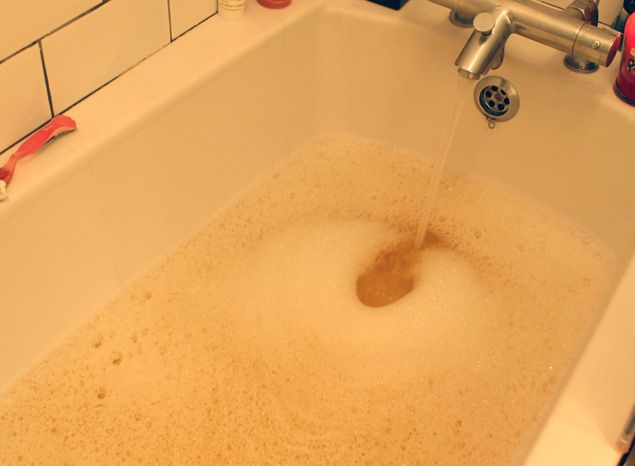 Lush Sparkly Pumpkin Bubble Bar – £3.65
Now that it's approaching Halloween, I thought it was apt to review the Lush Sparkly Pumpkin Bubble Bar. It's bright orange and pumpkin shaped with a dusting of gold glitter that is sure to get all over your hands and everything you touch. However, surprisingly once you break it into the bath it dissipates, transforming into a warm glowing autumnal colour, inviting you to get in and soak all without a hint of glitter left in the bath or on your skin.
Bursting with essential oils of juniperberry, lime and grapefruit that hit your nose immediately and although the initial notes make it smell reminiscent of baby powder or something soapy, there's a hint at the end of something lighter and more uplifting that moves it away from that traditional scent. As what seems to be the theme with this bubble bar the scent is much subtler when placed in the bath but still beautiful.
Like many of the other bath bombs and bubble bars the oils leave your skin silky soft, but the oils in this seem to be less prevalent, making you feel less slippery than others. Personally I like this as it makes you feel pampered once you leave the bathroom as opposed to feeling sticky, tacky and like you've been dipped in a deep fat fryer.
I definitely recommend you get your hands on it if you can. It makes a luxuriously soothing bath and the colour and smells feels like you're sinking into your favourite bits of the Autumnal months. It's also a nice sparkly Halloween treat if you're staying in and doing something low key this year, after all what's Halloween without a pumpkin!