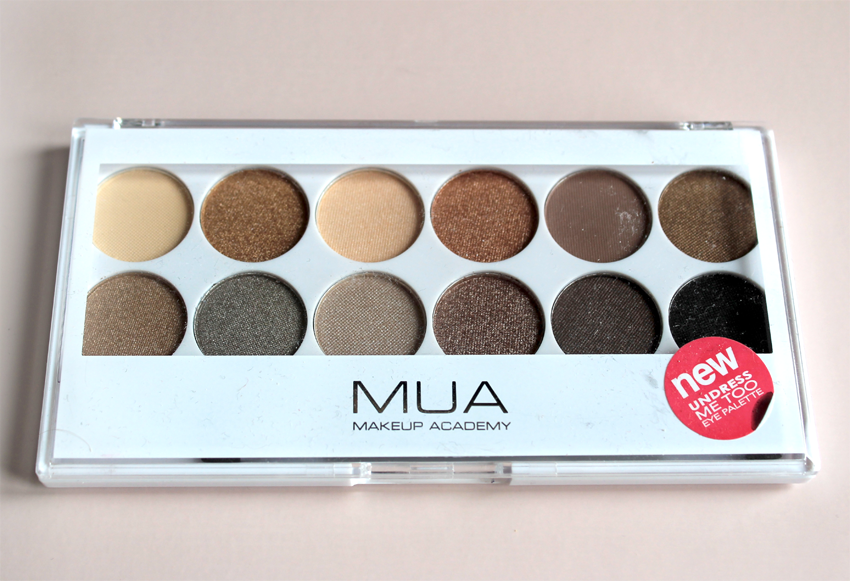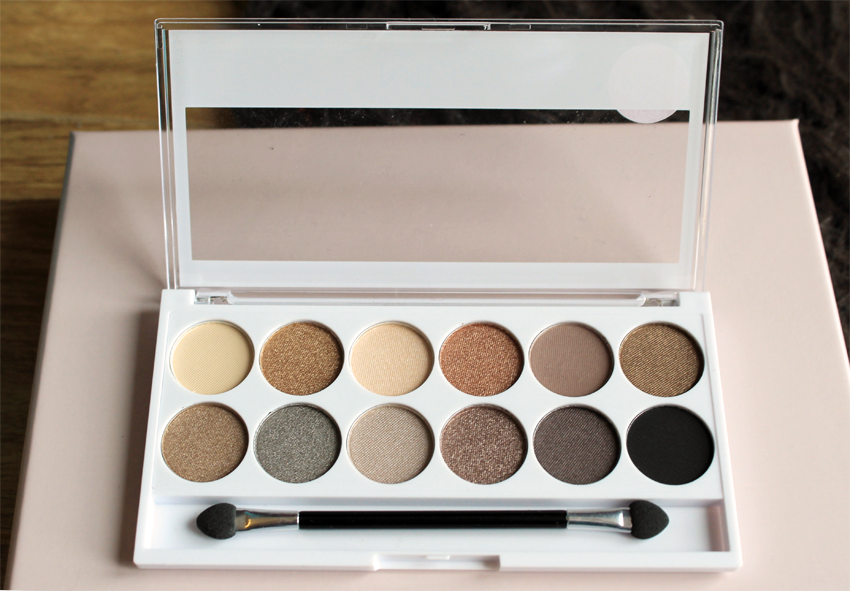 Following the success of the Undress Me palette, MUA released a second naked palette called "Undress me too". I recently purchased this after many months to add to my ever growing collection of nude palettes.
Undress me too palette has a more matte shades than it's predecessor and is a dupe for the Naked 2 Palette so if- like many of us- you're feeling the pinch then at £4 this is the palette for you.
Unlike many of the other palettes MUA do, this comes in a white case. They have also named their shades now (hurrah! no more mentioning that beige coloured one, first row third along…)

Left to Right: Naked (barely seen), Devotion, Shy, Fiery, Lavish, Dreamy


Left to Right: Tranquil, Exposed, Reveal, Wink, Obsessed, Corrupt
The Undress Me Too Palette has 12 shadows and a double ended sponge applicator (which I never end up using as I have brushes, but it's nice they add that in there!)
In terms of the shadows themselves, they're all of decent quality. The shimmery ones last a fairly long time on the lids and well pigmented. I'm a little disappointed in the matte shades however, it was hard to get a decent swatch of them (Naked and Lavish in particular) as they're not very well pigmented, which is a shame as they could easily become my favourite ones to use.

Wearing Naked on the lid with Lavish in the crease
Overall, this palette is a good buy, it's a dupe for the Naked 2 palette at a fraction of the price. Yes the matte shadows are disappointing but there's other great shadows in there.
MUA Undress Me Too palette can be purchased here for £4.