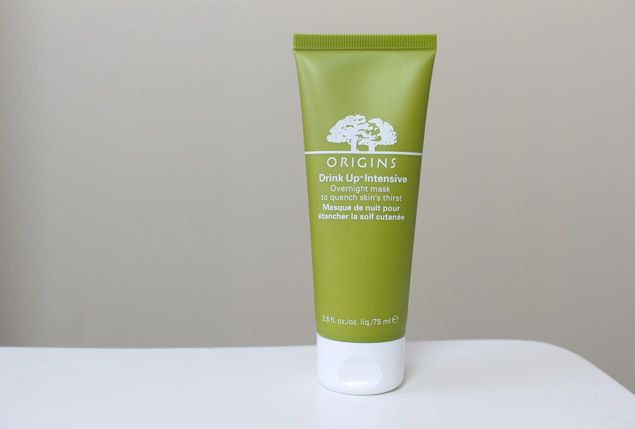 Origins Drink Up Intensive Overnight Mask – £23
If you read my blog regularly then you will know I absolutely love Origins as a brand. Their skincare is just top notch and suitable for my sensitive skin. I've been dying to try out the Drink Up Intensive overnight Mask for quite some time now but the only thing stopping me from purchasing it (besides the price) was whether it was actually suitable or necessary for my skin. However I got this as part of a set for Christmas and couldn't wait to give it a whirl.
First things first, it smells divine! It's a lovely fruity peach scent that is just a joy to slather all over your face. It is quite thick and rich so a little goes a long way. It doesn't sit on the surface of your skin exactly, but it can be a bit tacky so there is a reason it's an overnight mask, if you usually use lighter formulations that sink in quickly then this might take a bit of getting used to. In the morning my skin feels lovely and soft and plump. Because of the rich nature of the mask, and the fact I have other products that I use for intense hydration, I'll probably only be using this once a week.
The overnight mask is another winner for me from Origins. I love how soft my skin is after and it smells amazing. I won't be using this as much as some of their other masks, but I am definitely glad I've had the chance to try it as I can say it's definitely as good as you've read!