I absolutely love avocados and guacamole, I must make it at least once a week I cannot get enough of the stuff. Guacamole is so tasty, quick to throw together and great to use as a snack with some vegetable dips or if you're feeling naughty some tortilla chips. I also love using it to cool down a spicy chilli, or as a thick topping on tacos.
Making your own guacamole is easy it takes no time at all (hence the title). It also tastes infinitely better than the horrible pre-made tubs of gloop you can get at the supermarket.
Make sure before making the guacamole that your avocado is really ripe, if it's hard it won't mash properly and the consistency won't be as good. If not pop your avocado next to your bananas and they'll ripen up in no time.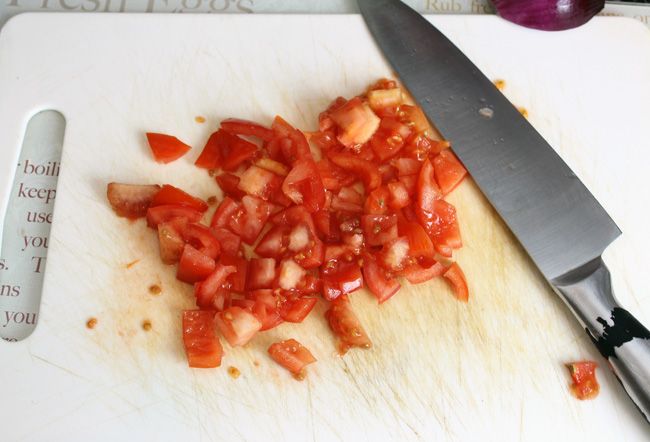 I usually get chopping my tomatoes first and then season them straight away. This is because salt helps break down the tomato and helps make them softer and the natural juices help combine together.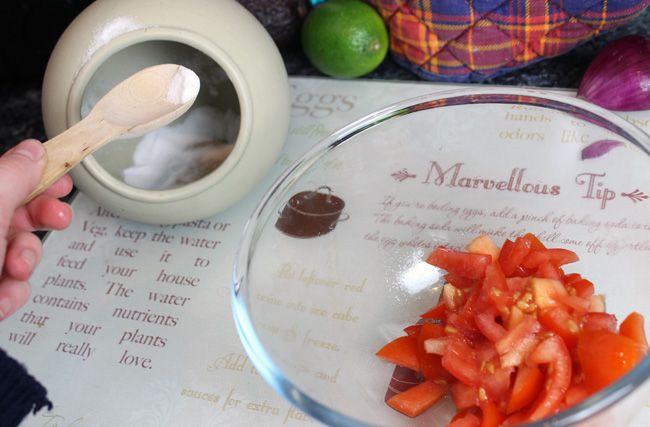 Although I don't mind the occasional larger chunk of tomato if I've been a little careless I don't care for crunching on a big piece of onion, especially raw. My only gripe with raw onion is it leaves an awful taste in your mouth for hours afterwards.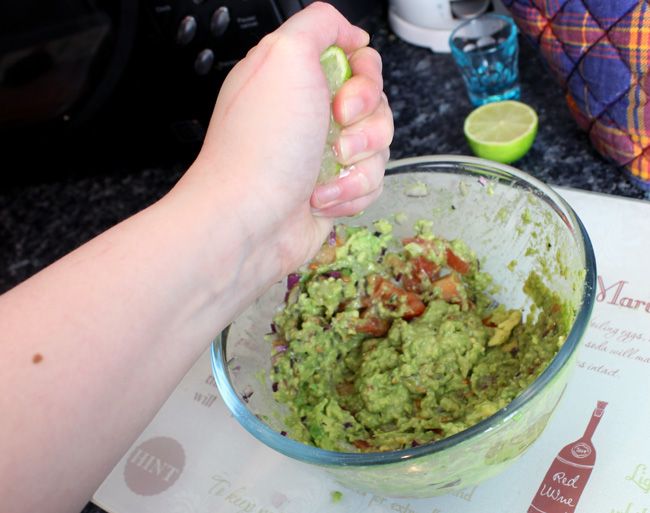 In my recipe I don't make the dip completely smooth as I love the texture and coriander or cilantro can be added as a garnish but I personally hate coriander so I usually skip it.

Five Minute Guacamole
Ingredients
2 tomatoes
1 small red onion
1 ripe avocado
½ lime
salt and pepper - to season
Instructions
Dice tomatoes finely and add to a bowl.
Dice onion finely and add to bowl.
Cut avocado in half and remove stone, then add to bowl.
Season with salt and pepper then using a potato masher mash the mixture until fairly smooth.
Cut lime in half and squeeze over guacamole then stir.
Serve with tortilla chips or crudités.
Nutrition Information
Serving size:
4
Calories:
83
Fat:
6
Saturated fat:
1
Carbohydrates:
8
Sugar:
3
Fiber:
4
Protein:
2