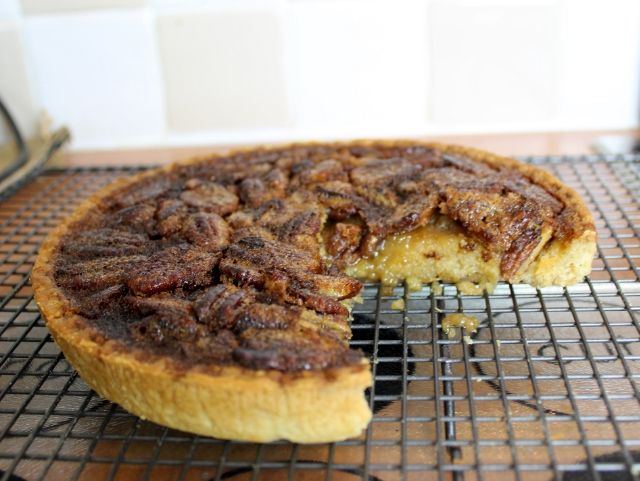 After making pumpkin pie for many years and falling absolutely in love with it, I wanted to try another American classic – Pecan Pie. It seems to be quite a tradition to make it around traditionally 'thanksgiving' time which I believe is soon (I'm not American so I'm not 100%)  so a few weeks ago I attempted to make this dessert, and boy is it delicious.
I made this pie with premade pastry cases as they're much easier but you could use ready rolled pastry or even make your own. When I made this for the first time I thought I'd done it wrong, as the filling looks rather unappealing (think scrambled-egg-meets-sick), however once it's baked it is awesome!. Also this isn't one for the health conscious in as there is essentially three types of sugar enveloped in pastry, luxuriously decadent though if you're thinking of a treat.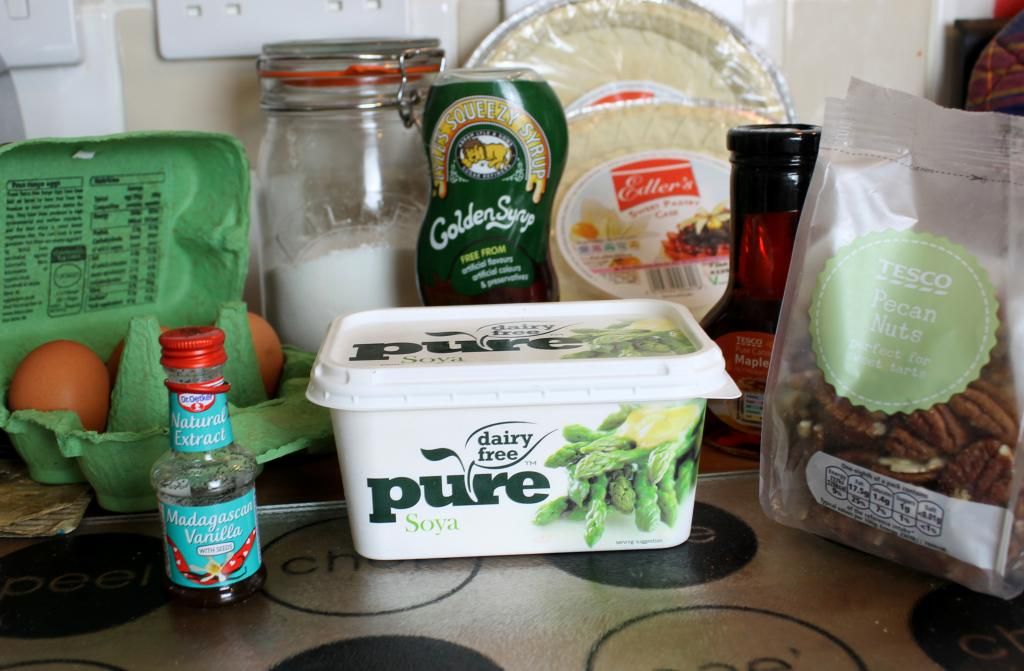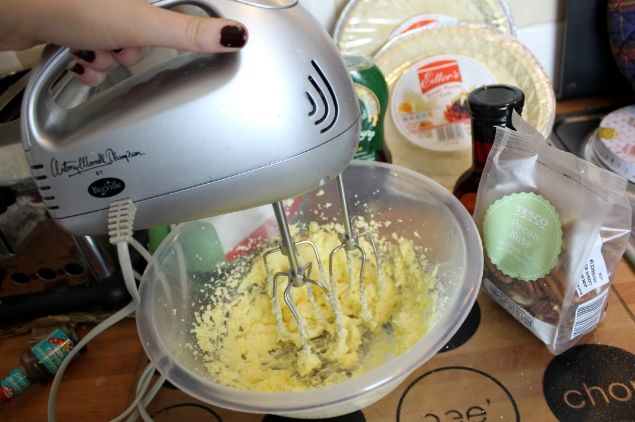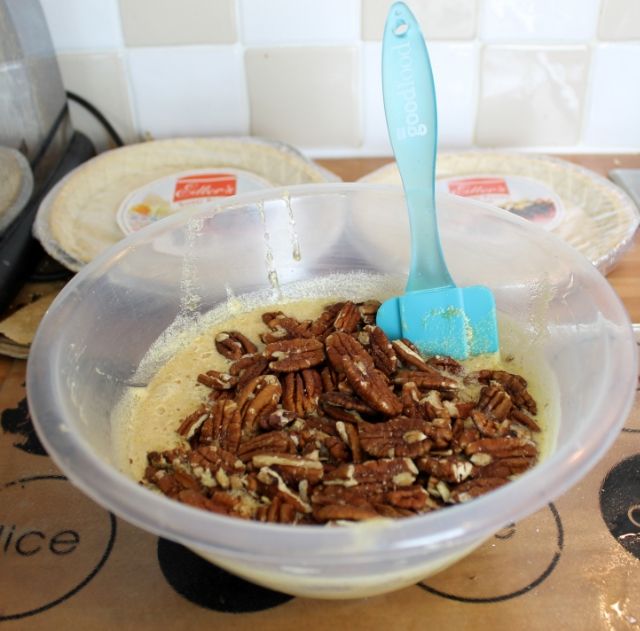 Pecan Pie
Ingredients
500g pack sweet shortcrust pastry or 2 pastry cases
75g butter, softened (I used dairy free spread)
100g caster sugar
175g golden syrup
175g maple syrup
3 eggs, beaten
½ tsp vanilla extract
¼ tsp salt
200g pecan halves
Instructions
If you are using a ready made pastry case go to step 4.
If you are making pastry or ready rolled then you will need to line a 23cm tart tin with the rolled out pastry, then prick the base with a fork and chill in the fridge for 30 minutes.
Heat your oven to 190C/170C fan/gas 5. Line the pastry case with baking parchment, fill with baking beans and bake for 15-20 mins. Remove the beans and parchment and return to the oven for 5-10 mins until the base is set and the pastry is golden and leave to cool.
Heat your oven to 200C/190C fan/gas 6.
Beat the butter and sugar together with an electric whisk until light and fluffy.
Whilst whisking pour in both of the syrups then gradually add the eggs, ¼ tsp salt and the vanilla, and whisk until combined.
Stir in the nuts and pour into the tart case.
Bake for 10 mins then turn the heat down to 160C/140C fan/gas 3 and continue baking for 30-35 mins – the pie should be golden brown but the filling should wobble a little in the centre when shaken.
Leave to cool in the tin.