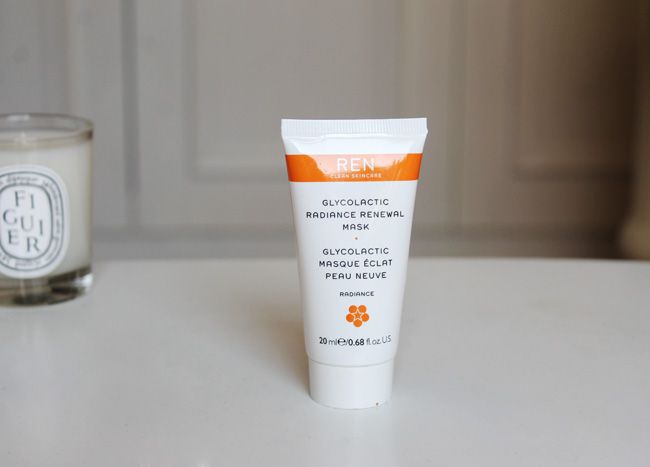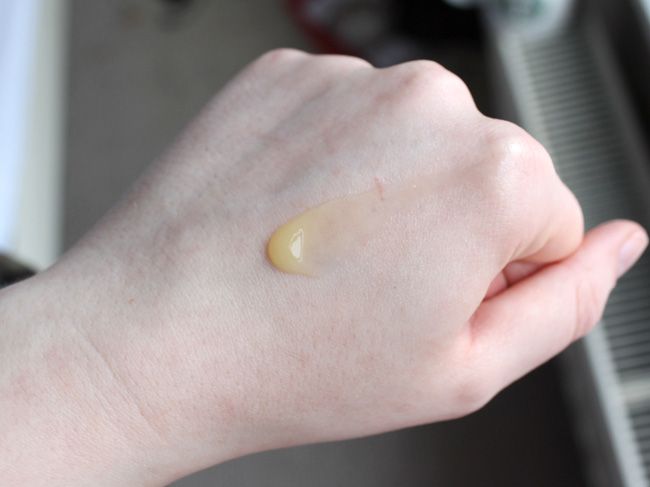 REN Glycolactic Radiance Renewal Mask – £32
After purchasing the REN Radiance Perfection Serum last year and it immediately becoming a staple in my skincare routine, I was eager to try out some other products from the range. One that caught my eye was the Gycolactic Radiance Renewal Mask, but I was afraid to purchase it knowing that it was expensive and I had sensitive skin so I shelved the idea…until Christmas.
In the January sales I snapped up a travel set containing the Flash Rinse 1 Min Facial and the mask for a bargain price of only £9 and couldn't wait to try them out.
It's described as an exfoliating mask which helps to renew the complexion, dramatically improve skin tone and radiance, and reduce the appearance of fine lines using a blend of glycolic, lactic, citric and tartaric acids.
The mask itself is a thick sticky honey coloured gel with quite a strong citrus smell. I tentatively applied the mask to my face with a cloth at hand ready in case my skin reacted to it, but to my surprise, nothing.
I expected some tingling or warming as indicated on the tube, but I didn't feel anything really. This isn't to say that it didn't work it's magic. Ten minutes later when I removed with a cloth, my skin admittedly did feel a little on the tight side, but also felt really smooth, bright and refreshed.
At £32 it is a little on the steep side for a face mask, especially if you use it on a fairly regular basis. However I think after using it now I'd give it some serious thought and if it was on offer, well I'd definitely snap it up. I recommend giving this one a go if you're in need of an exfoliating mask.