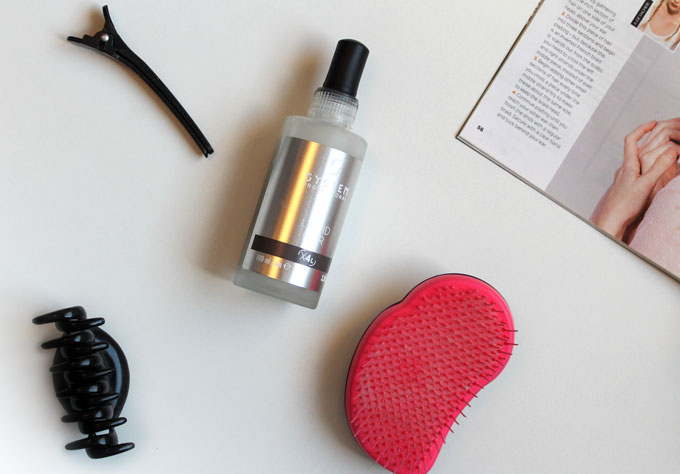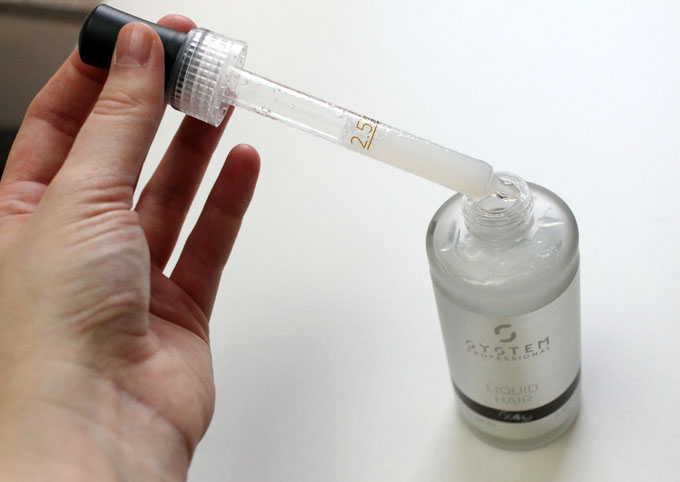 System Professional Liquid Hair – £58.95
Liquid hair was a totally extravagant purchase which I wasn't actually intending on getting at all but a girl has a right to change her mind right?
System Professional is a haircare brand by Wella and Liquid hair is a restructuring hair treatment that contains Hydrolysed Keratin and essential Amino Acids that work to rebuild, strengthen and protect weakened strands leaving fuller, healthier-looking locks.
It comes in a luxurious frosted glass bottle with a pipette for easy application and it was my hairdresser who had been introduced to it and he wanted to try it on me.
My hair is knotty at the best of times but repeated bleaching and copious amounts of dry shampoo meant it's been very dry, tangled and generally unmanageable. I'd been struggling to get my tangle teezer through after washing, even with conditioner and I'd resorted to using an oil so I can brush my hair.
He told me straight up it was £60 and I thought to myself "well I'm not buying that then". £60 for essentially 10 uses was quite steep!
After the treatment my hair was silky smooth, soft and instantly manageable but I still thought "hmm this is nice, I'm quite impressed but I'm not paying £60".
Afterwards I didn't need to add the oil after washing. Several washes down the line my hair was still soft, sleek and most importantly I could still get a brush through it with ease. In fact it was only about 10 days later (about 5 or 6 washes) that I could feel my hair reverting back to it's unmanageable self. I started thinking to myself, maybe I should get some.
I thought about it over the next six weeks until I saw my hairdresser again. In the meantime I looked for alternatives that meant I wouldn't have to part with so much of my hard earned cash. I tried a hair mask which did improve my hair – but only for a single wash – and I wanted something longer lasting.
The next time I saw my hairdresser, I took the plunge.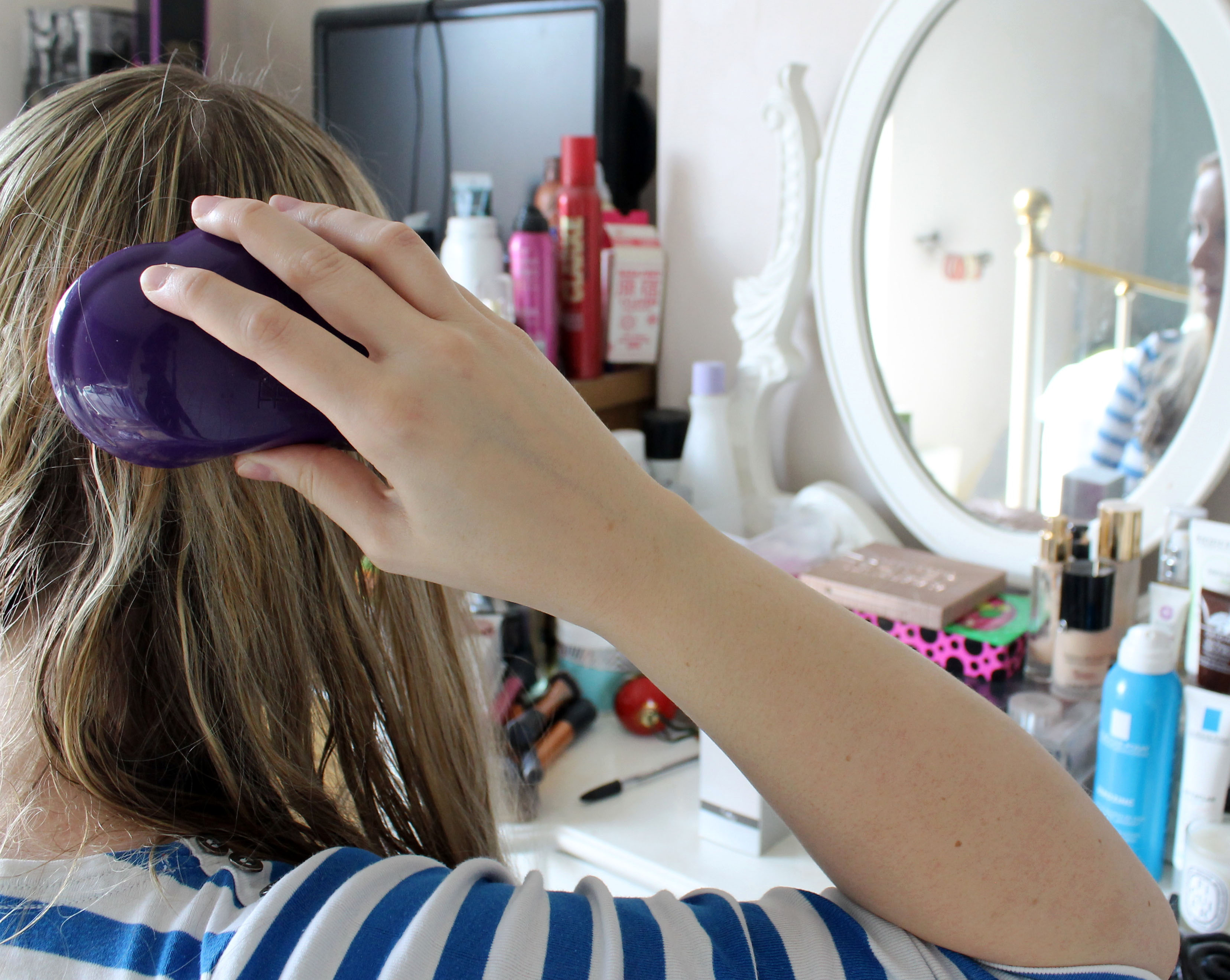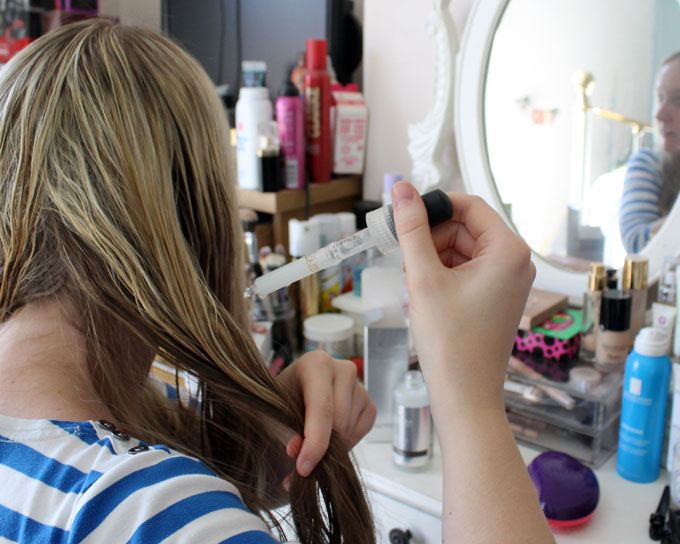 The application is a bit of a faff to do, once your hair is washed towel dry and split into 4 sections, then apply a pipette of serum to each section. You then brush through and blow dry your hair till it's almost dry, then rinse.
Rinsing is important as it leaves quite a sticky residue so your hair would feel tacky. As an aside it also smells divine!
Instantly I can feel as I'm rinsing my hair it's soft and smooth and when I go to brush it the brush glides through my hair.
The only downsides I can actually say about the product is the price. I wish it was cheaper as I did wince a little when handing over my hard earned cash but I felt like it was a worthy investment
I very rarely rave about a product, much less a hair product, but this is genuinely a game changer and one I couldn't forego now.
If your hair is quite dry, unmanageable and you struggle to maintain it then I'd definitely say it's worth investing in.